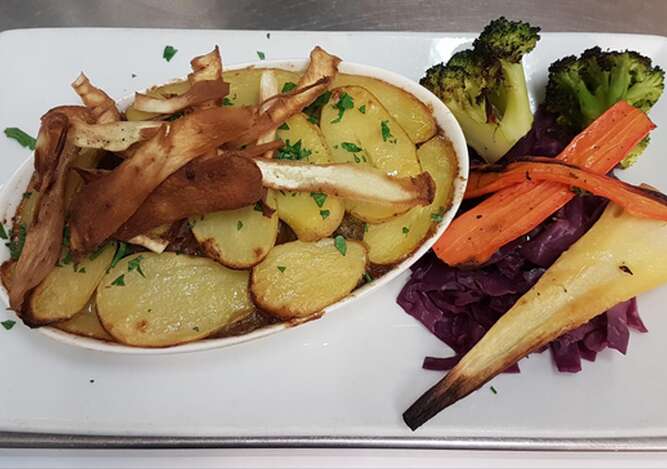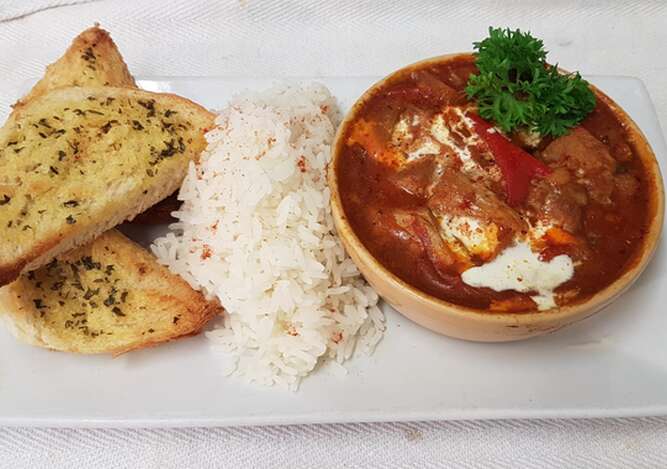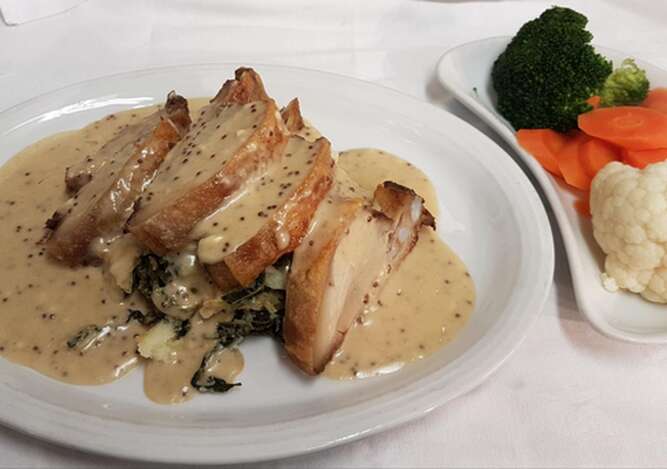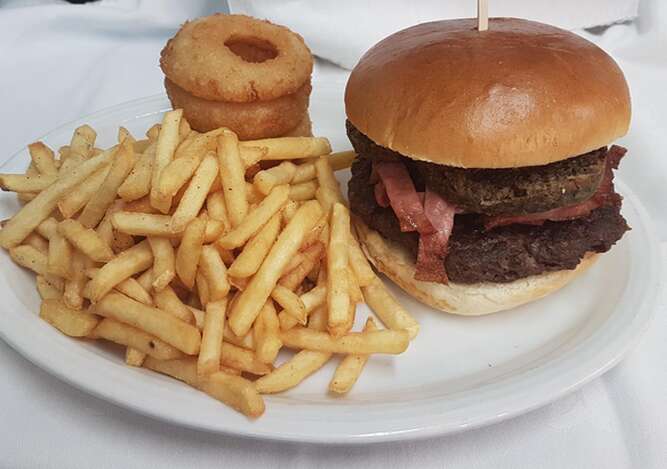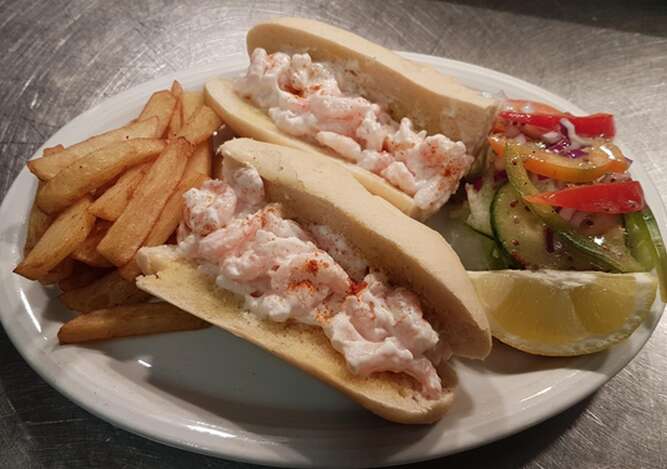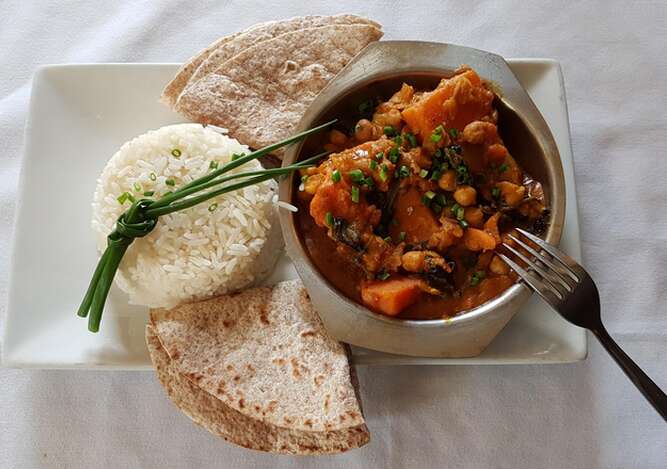 Food and Drink
At The Bay Horse Inn our menus offer an unusually wide and extensive range of dishes carefully prepared from the best local meats, fish and vegetables.

Visitors are welcome to choose a tasty snack or to dine in style with a bottle of fine wine. For vegetarians and vegans we can offer an interesting alternative selection. Please also ask us about our gluten free options. Children have their own menu or may choose selected dishes from the main menus.
Diners can choose where they wish to eat, either in our comfortable bar on dining size tables, or in the intimate atmosphere of our restaurant.

Treat yourself to one of Hilda's freshly prepared puddings, legendary throughout the area.

If you are staying a while you will not tire of our menu as we change it constantly with traditional specialities, fresh farm organic roast meats, beautiful tender steaks and a selection of fresh seafood from the nearby Northumberland coast.
On a Sunday we roast a whole pig! Absolutely delicious, there is always a choice of at least 2 other roasts.
Mon-Fri ~ Lunch is served 12 noon til 2.30pm ~ We serve our Snack Menu in the afternoons ~ Dinner is served 6.30pm til 9pm
Saturdays ~ we serve meals from 12 noon til 9pm
Sundays ~ Our Carvery is served 12 noon til 5pm and our regular Dinner menu from 5pm til 9pm
Sample Menus


STARTERS

Garlic Pizza Bread 9" or 12"
Garlic &Cheese Pizza Bread 9" or 12"

Breaded Butterfly Prawns
Jedburgh Haggis
Chef's Home Made Chicken Liver Pate
Home Made Soup with a Warm Roll

Prices from £4.75

MAIN COURSES

Ham, served cold with Egg &Hand-cut Chips
Beer Battered Fish &Hand-cut Chips
Broccoli &Cream Cheese Bake, served with Hand-cut Chips &Garden Peas
Jedburgh Haggis with Neeps &Tatties
Steak & Ale Pie
10oz Sirloin Steak with chips
Homemade Lasagne with salad and garlic bread
Vegan Penang Curry
Pulled Pork &Sweet Chilli Wraps
Chilli Con Carne with Rice or Hand-Cut Chips

Prices from £10.95



See Hog Roasting &Outside Catering Click here!